Belly dance
Date: Tuesday, 21/02/2023
Time: 11.00am–12.00pm
Location: Online workshop
Program: What's On
Address: N/A
Belly dance is a joyous dance style that celebrates the female form in all its shapes, curves and wobbles. Join a small group of women to learn some basic belly dance techniques in a fun and supportive environment.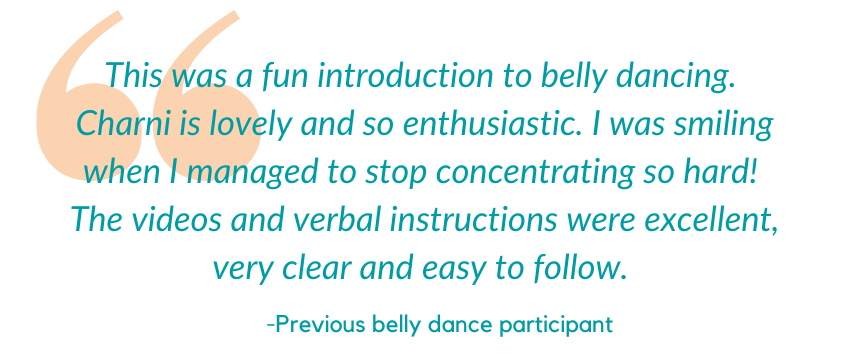 Our presenter, Charni, will pace the workshop to suit everyone's needs. No particular level of fitness or experience is necessary.
---
Registrations for this session close at 5pm Monday 20 February.
Last Updated: 17 January, 2023 10:53 am