Heart health: links to cancer treatment
This event has past.
Location: Webinar
Address: N/A
Cancer treatments including some chemotherapy and radiotherapy regimes may have long term impacts on heart health. Cardiologist, Professor Liza Thomas will outline the links and discuss what you can do to lower your risk of heart related problems.
Professor Thomas is a Conjoint Professor at Sydney University and University of New South Wales and is the Clinical Lead for non invasive cardiac imaging at Westmead Hospital. Her research interests include chemotherapy induced cardiomyopathy. Liza has been invited to speak at national and international meetings and has published more than 120 papers in peer-reviewed journals.
Professor Thomas will be in conversation with Julie Anne Mitchell Director of Health Strategy at the Heart Foundation.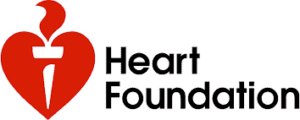 This session is presented in partnership with The Heart Foundation The Heart Foundation.
---
This webinar is run through Zoom webinars. Joining in is easy to do from a computer, tablet or smartphone. See our Joining an event online fact sheet for more information.
Last Updated: 24 September, 2020 10:58 am