Relaxation: guided relaxation with music: after breast cancer
by
YWCA Encore
YWCA NSW, Sydney, NSW, 2010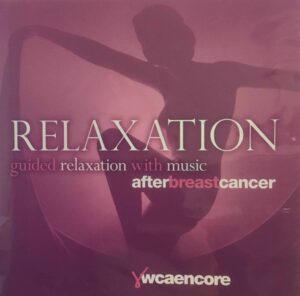 This CD from the YWCA Encore program provides guided relaxation exercises using breathing, muscle relaxation and guided imagery.
Categories: Health and Wellbeing, Relaxation and Meditation
Subjects:
Looking for this item?
Counterpart no longer offer a library service. We may be able to help you locate this item somewhere else. If you want help to find information, please call us on 1300 781 500 or send us an email. Our Resource Centre is open Monday, Wednesday and Thursday, from 10am to 5pm.
Last Updated: 13 May, 2019 3:17 pm