Our staff
Our staff team work with our volunteer team across all programs of Counterpart. With a range of skills, we are all dedicated to supporting women with cancer to get the support and information they are looking for.
Get to know some of our volunteers.
Cindy Van Rooy
(she/her)
Manager
Cindy provides support to our team of passionate staff and volunteers, and collaborates with other organisations and stakeholders, to ensure Counterpart's programs and activities meet the needs of women with cancer living in Victoria.
She has over 18 years of experience delivering programs and services in the not-for-profit health sector, including advocacy, psychosocial and financial support, peer support and information services.
Outside of work Cindy loves spending time with her friends and family, travelling, gardening and trying new recipes.
Kellie Holland
(she/her)
Team Leader Operations/Volunteer Coordinator
Kellie is responsible for ensuring the smooth delivery of many of Counterpart's programs and coordinating and supporting our team of dedicated volunteers.
Her professional background in nursing and women's health, and drive to see people connected and supported when and how they need, complement her role.
She enjoys travel, spending time with friends and collecting frequent flyer points – especially if all three happen at once.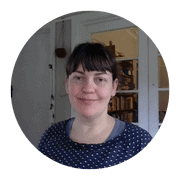 Katherine Bradstreet
(she/her)
Communications Coordinator
The central part of Katherine's role is to help spread the word about Counterpart's service.
As well as communications work, Katherine also gets to satisfy her inner nerd maintaining Counterpart's website and doing data reporting. Most of her non-working hours are taking up running around after her young daughter.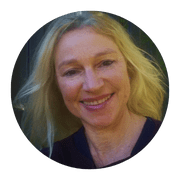 Lieve De Clercq
Resource Centre Coordinator
Lieve works mainly at the Resource Centre, teaming up with our peer support volunteers, to connect with women with cancer. The generosity and commitment of Counterpart's peer support volunteers never ceases to amaze her.
When she's not working for Counterpart, Lieve is working freelance as an educational project manager, and as a casual lecturer across 3 universities (Occupational Therapy programs). Lieve is interested in how the interaction between person, environment and occupation shape the experiences of women with cancer (or any health or life changing adversity). When not working, she is often lost in the bush.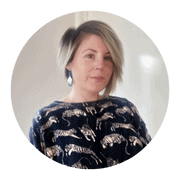 Rebecca Harraghy
Administration Coordinator
Rebecca provides organisational support to staff and maintains office systems. She also manages the social media accounts, sends our e-updates, contributes to the website and designs marketing materials.
Hiking, Pilates and volunteering at a kangaroo sanctuary are Rebecca's go-to wellbeing activities.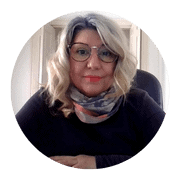 Mary Macheras-Magias
(she/her)
Bridge of Support Coordinator and Training Coordinator
Mary liaises with hospital staff to bring volunteers and women undergoing treatment for cancer together for supportive care.
As a former teacher, Mary took a detour from teaching when she was diagnosed with her own cancer to pursue a different career pathway. She is an advocate for women's cancer health and wellbeing and she has landed the perfect job.
Wendy Pullan
Programs Coordinator
Wendy works alongside our volunteers in the Resource Centre, and organises the What's On and Making Connections programs.
She has a particular interest in supporting women living with life threatening illness, and with working to diminish the stigmatising and isolating aspects of illness.
Wendy loves working for an organisation that has the time to listen to women's stories.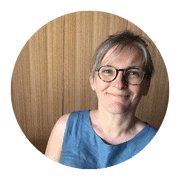 Linda Rehill
(she/her)
Information and Resources Coordinator
Linda works with a group of our Program Volunteers to coordinate our information collection, including the Navigator app, recorded webinars and hard copy resources.
With a background in nursing and information services, Linda has a special interest in consumer health information. She gets a buzz out of providing usable and reliable health information, so that women feel confident about making decisions and managing their health.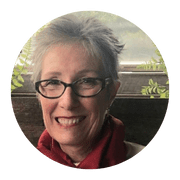 Jan Savage
(she/her)
Project Co-ordinator, Counterpart provision of services to Victorian women with cancer.
Jan's background is in health and throughout her working life she has focused on improving women's health, wellbeing – their lives.
She's based in central Victoria and brings an appreciation of rural and regional life and community to her work.
The serenity keeps her sane.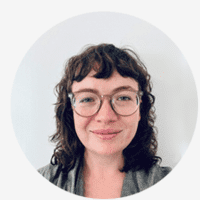 Ada Castle
(she/her)
Casual Programs Officer
Ada (she/her) provides occasional support to our volunteers in the Counterpart Resource Centre. When she's not at Counterpart she works in Health Promotion, with an interest in women's, regional and rural, and LGBTIQA+ health.
Ada enjoys hiking in nature, volunteering with community organisations and chasing after her large ginger cat Leo.