Information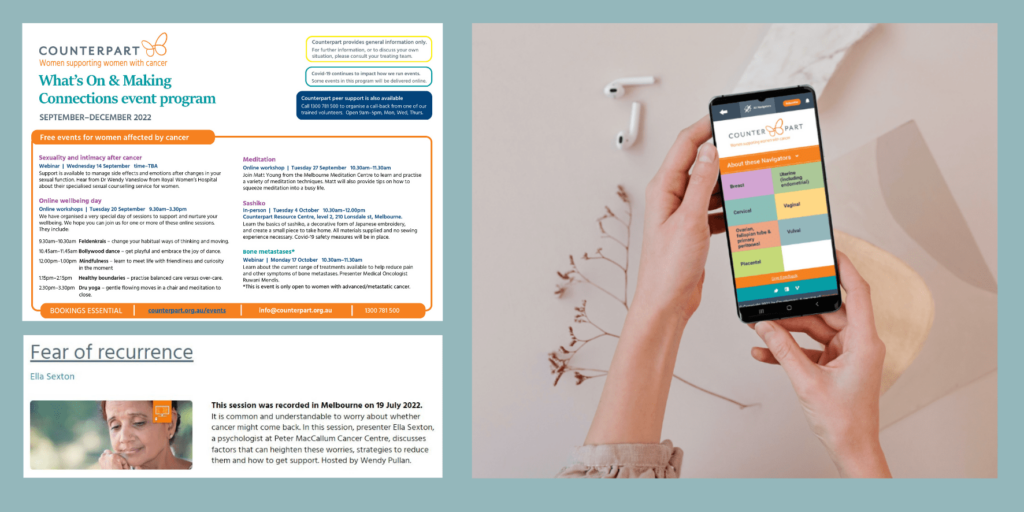 ---
Reliable information is important for decision making, coping with treatment and making sure you're getting all the support available to you.
The resources below are a great place to start. If you'd like help finding what you need, please contact us and we'll point you in the right direction.
Find organisations and resources that support people with specific cancers.
Information and support for people with any kind of cancer.
Browse our information app for women with early breast cancer or a gynaecological cancer.
Book your place in an upcoming webinar.
Watch a recording of a past webinar.
Find out about our special collections and how to access them.
Pamphlets
Information for women with advanced/metastatic cancer
Children's books
Cookbooks
Bras, breast forms and swimwear.
Our Resource Centre is located in the Queen Victoria Women's Centre in the heart of Melbourne's CBD. Visit between 9am and 5pm on Monday, Wednesday or Thursday. Peer Support Volunteers are not always available on site, so please call us before you visit if you want to talk to a volunteer in person.