Information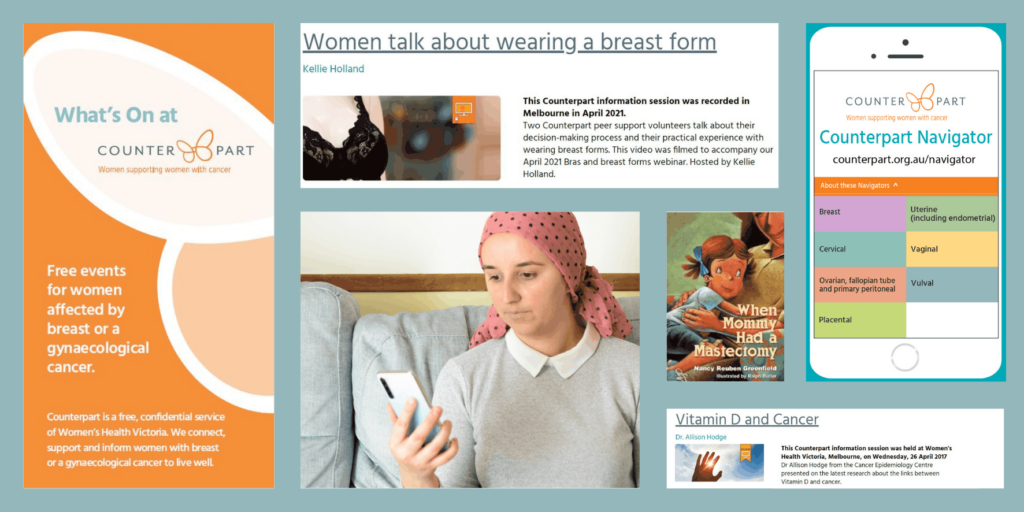 ---
Reliable information is important for decision making, coping with treatment and making sure you're getting all the support available to you.
The resources below are a great place to start. If you'd like help finding what you need, please contact us and we'll point you in the right direction.
Browse our information app for women with early breast cancer or a gynaecological cancer.
Book your place in an upcoming webinar.
Watch a recording of a past webinar.
Find out about our special collections and how to access them.
Pamphlets
Information for women with advanced/metastatic cancer
Children's books
Cookbooks
Bras, breast forms and swimwear.
Our Resource Centre in Melbourne is temporarily closed to protect the wellbeing of our service users, volunteers and staff. We are providing phone and online support during our regular open hours.