Become a Peer Support Volunteer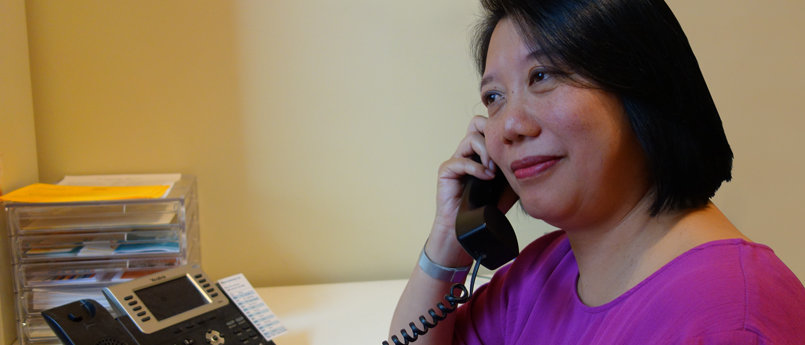 ---
Would you like to support other women affected by cancer?
Our Peer Support Volunteers:
lend a listening ear
provide emotional and practical support
help others affected by cancer.
---
What's involved?
Complete an application form by Friday 12 August.
Training course – each Tuesday for 6 weeks (11 October – 15 November 2022).
Introduction to our Resource Centre and programs.
Commitment – volunteer for at least 1 x 5 hour shift each month on a Monday, Wednesday or Thursday.
Training days – these are held on a Tuesday, around three times a year.
Requirements
You have had a cancer diagnosis and treatment.
Ideally it has been at least one year since you were first diagnosed with cancer.
You have a good understanding of written and spoken English.
You are aged between 18 and 80.
We are a supportive and inclusive service and value diversity among our volunteers and staff. We strongly encourage people from all backgrounds and communities to apply, including: First Nations women; women from culturally and linguistically diverse communities; members of the LGBTIQ+ community, including non-binary and gender diverse people; women with a disability; younger women; and women living with metastatic/advanced cancer.
Want to know more?
Interested?

Applications close on Friday, 12 August 2022.
---
Hear what some of our Peer Support Volunteers have to say
Watch the videos below and go to Meet our volunteers for more volunteer stories.