Peer Support Volunteers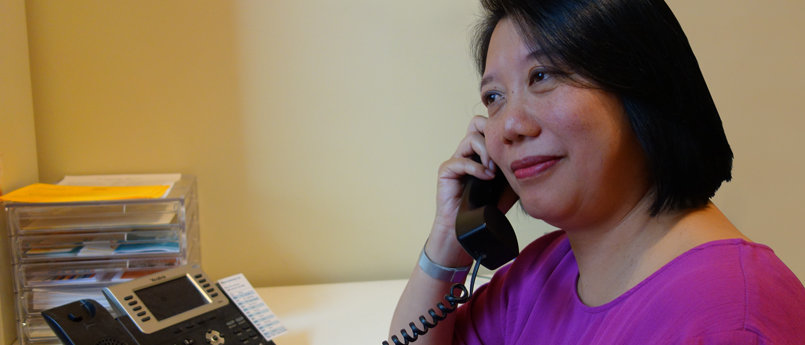 ---
Would you like to support other women affected by breast or a gynaecological cancer?
Our Peer Support Volunteers:
Lend a listening ear
Provide emotional and practical support
Help others affected by cancer.
What's involved?
Training course – each Tuesday for 6 weeks
Introduction to our Resource Centre and programs
Commitment – volunteer for at least 1 x 5 hour shift each month on a Monday, Wednesday or Thursday
Training days – these are held on a Tuesday, around three times a year.
Requirements
You have had a gynaecological cancer or breast cancer
It has been at least two years since you were first diagnosed with cancer
You have a good understanding of written and spoken English
You are aged between 18 and 80.
We are an inclusive organisation and value diversity among our volunteers and staff. We strongly encourage people from all backgrounds and communities to apply, including First Nations women, women from culturally and linguistically diverse communities, members of the LGBTIQ+ community, women with a disability, and women living with metastatic/advanced cancer.
Want to know more?
Applications for the 2021 volunteer intake are closed. If you are interested in becoming a Peer Support Volunteer and would like updates regarding our next intake of volunteers please email [email protected]
Hear what some of our Peer Support Volunteers have to say
Watch the videos below and go to Meet our volunteers for more volunteer stories.