Links to support, information and other items from the cancer sector.
---
CarerHelp – information and resources for carers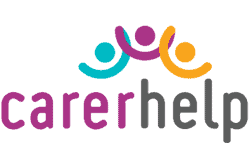 CarerHelp is an online resource that provides information and resources to support Australians who are caring for a partner, relative or friend as they near the end of life.
The website includes videos of health professionals and family carers sharing experiences of end of life care, links to trustworthy resources, and useful fact sheets and templates.
---
New blood cancer Optimal Care Pathways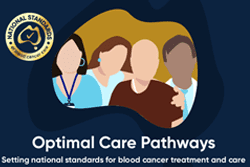 On 9 August, 6 new Optimal Care Pathways (OCPs) for blood cancer were launched.
These OCPs will set national standards of care and treatment for blood cancer patients across Australia, no matter where they live, or access treatment. The OCPs have been produced for health professionals, but information for people affected by those cancers is also available through the Guides to Best Cancer Care.
Visit optimalcarepathways.com.au (for health professionals)
Visit Guides to Best Cancer Care (for people with cancer)
---
RMH Breast Service seeking consumer involvement
The Royal Melbourne Hospital (RMH) Breast Service are looking for women who have experienced breast cancer to help them develop an online tool to support their patients. You do not have to have had treatment at RMH to help out.
This role would involve:
a one-off 2 hour time commitment to go through new virtual technology to support patients (this will be an online sessions, so internet access is required)
an opportunity to review new functionality and provide feedback.
If you are interested, please contact:
Dani Stramandinoli (she/her), Virtual Care Project Manager, RHM at [email protected]
---
Look Good Feel Better virtual workshops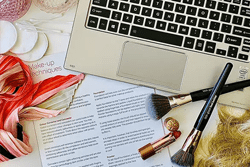 Look Good Feel Better have been supporting people who are having cancer treatment for over 30 years. They are now offering virtual workshops which are live and interactive and offer cancer patients the opportunity to engage with those in a similar situation without the need to leave the comfort of home.
These workshops are free and they cover a wide range of topics including exercise, nutrition, healthy cooking, relaxation, as well as skin care and make-up, and wigs and headwear.
Visit Look Good Better virtual workshops
---
New bladder cancer guidebook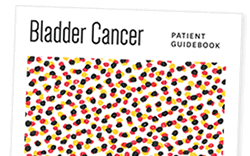 Bladder Cancer Australia have a Bladder Cancer Patient Guidebook that can be downloaded for free or posted to you for a small donation. The guidebook is endorsed by the Urological Society of Australia and New Zealand USANZ and the Australia & New Zealand Urological Nurses Society ANZUNS.
Get a copy of the Bladder Cancer Patient Guidebook
---
Spring into This Girl Can Week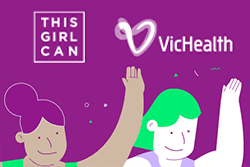 This Girl Can Week is back in 2022, running (see what we did there? 😉) from 12–18 September. The week is about celebrating and supporting Victorian women to embrace physical activity in a way that suits us. Whether it's a little or a lot, what matters is getting some movement into our day.
For a list of activities, information and inspiration, visit the This Girl Can website.
Last Updated: 17 August, 2022 12:12 pm