What's new in January, with links to support, information and other items from the cancer sector.
---
New information added to the Common Survivorship Issues Directory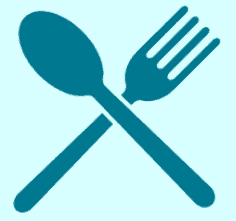 The Common Survivorship Issues Directory provides information and tools to support people to access evidence-based and quality survivorship care. The Australian Survivorship Centre created the directory for people affected by cancer, their families and friends, and health professionals.
The Diet and weight issues section has been recently updated with new information and links.
---
Coping as a carer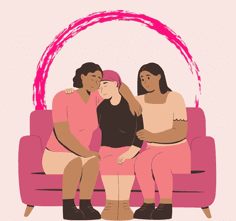 Carers Couch has teamed up with the Leukaemia Foundation to provide even more support for unpaid carers of people with cancer.
At this moment in time, there are over 135,000 Australians living with blood cancer, and it remains one of the biggest causes of cancer death. And sometimes, the physical, mental and emotional effort required as a carer can have a serious effect on their own wellbeing.
Get advice on Coping as a carer on the Carers Couch blog. This post includes a video created with the Leukaemia Foundation that offers tips on how to cope as a carer. The content is relevant to anyone caring for a person with cancer, not just a blood cancer.
---
Life following ovarian cancer treatment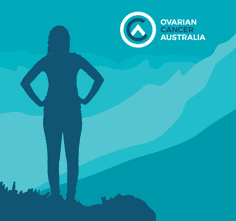 Ovarian Cancer Australia created this practical and supportive resource for people who have been treated for ovarian cancer, their family members, partners and friends. It explores questions you may have about how your life will be different after treatment. They discuss common feelings and symptoms post-treatment, including tips that may help you to adapt to changes to life now and in the future.
Download the Life Following Ovarian Cancer Treatment from the Ovarian Cancer Australia website. (You will need to provide your name, email address and state in order to progress to the download page.)
---
Precious Time: End of life directory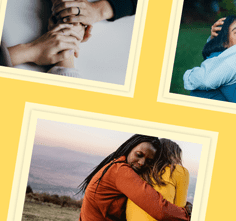 Precious Time has been created by the North Western Melbourne PHN to support people to die well, including enabling people to be cared for and to die at home as they wish.
The Precious Time platform has been designed in collaboration with people, carers and clinicians. The platform is based on the recommendations of the 2018 Dying Well community forum and with additional research that was conducted into the social, medical, financial and relationship systems that people navigate as they age, get sick and die.
---
Your Data, Your Say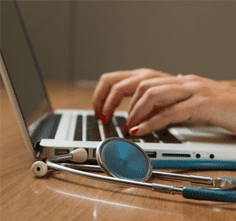 Have you previously been diagnosed with cancer? Are you interested in how scientists share their research findings? If so, researchers at the University of Melbourne would like to hear from you!
Researchers from the University of Melbourne's Faculty of Science are running a research project to understand what Australians previously diagnosed with cancer think about the ways they collect, store and share data from their research called the 'Your Data, Your Say' survey.
If you have ever been diagnosed with a cancer of any kind, and you have time to take a 15-minute survey, you can take the survey below.
Take the Your data, your say survey
---
Live presentation: Closing the care gap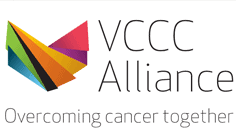 The VCCC Alliance are holding a special Monday Lunch Live presentation, marking World Cancer Day, on Monday 6 February 2023. The topic will be Understanding to overcome – barriers to equal cancer care in 2023.
Equity is everyone's business. What does equity in cancer mean and why does it matter for patients, for cancer research, clinicians and the community?
This presentation will be hosted by the Chair of the VCCC Alliance Professor Linda Kristjanson AO. Research and Education Lead, Aboriginal and Torres Strait Islander Health, Dr Kalinda Griffiths, will give the keynote, along with a panel of experts including Executive Director of Population Health at VACCHO, Abe Ropitini. This will be an honest and insightful appraisal of the complex barriers we face, why equity matters and what we need to change in order to do better for all Victorians.
This presentation can be attended in person in Parkville or remotely over Zoom and is open to health professionals and people affected by cancer.
Read more or register for the VCCC Alliance presentation.
---
Webinar: Delivering accessible cancer care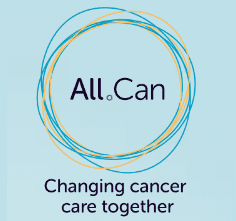 All.Can Australia are inviting you to a free webinar ahead of this World Cancer Day, Delivering accessible cancer care: Breaking down silos to deliver better navigation.
Cancer outcomes in Australia are among the best in the world, but these excellent outcomes are not experienced equally by all Australians.
Hear from experts and patients as they examine the need to adopt innovative ways to improve navigation in cancer care and explore exactly how to create greater synergies so all Australians, especially those in remote communities, can overcome cancer care navigation challenges.
Read more or register for the All.Can webinar
Last Updated: 18 January, 2023 2:42 pm