Links to support, information and other items from the cancer sector.
---
New webinars available now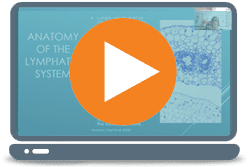 We have published a number of new webinars which can be watched on our website. These include webinars held in recent weeks as well as ones held while our website was being updated in the second half of 2021.
Counterpart are very lucky to have knowledgeable, qualified professionals presenting these webinars. We think they will be helpful to many women, especially as you can watch them whenever suits you. New topics include:
lymphoedema
endometrial cancer
genetics and cancer
sleep
gut microbiome.
---
Managing your cancer care in the context of Covid-19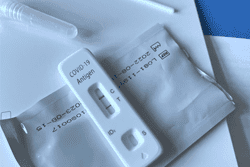 With many people in our communities catching Covid-19, Cancer Australia have put together information for people affected by cancer.
This includes information on making decisions about your treatment and care if you test positive for the virus. It also gives information on how you can protect yourself against Covid-19.
Get Covid-19 information on the Cancer Australia website.
---
A guide to optimal cancer nutrition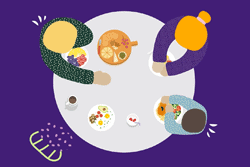 The CanEAT pathway is a guide to optimal cancer nutrition. It has been produced by Peter MacCallum Cancer Centre for people with cancer, carers and health professionals.
The pathway is easy to use and links you with reliable nutrition and cancer information, resources and tools. These include websites, fact sheets, booklets, podcasts, self-management strategies and other practical information.
Visit the CanEAT pathway on the Peter Mac website.
---
Study: benefits of exercise after gynaecological cancer treatment

Researchers at the University of Queensland are looking for women who have undergone treatment for gynaecological cancer, to take part in an exercise intervention. This study will help them determine if exercise has a positive effect on recovery following treatment.
WHAT IS INVOLVED?
As part of this study, you will either undertake a 12-week exercise training program supervised by an accredited exercise physiologist or receive guidelines on undertaking exercise following cancer.
WHY SHOULD I PARTICIPATE?
Your experiences about your health, wellbeing and coping with everyday life after treatment will help build better outcomes in the lives of women diagnosed in the future. All participants will receive a free FitBit© Smart watch.
If you are over 18 years and have completed treatment for gynaecological cancer within the last five years, the researches would like to hear from you.
HOW DO I GET INVOLVED?
Fill out a short online form to register your interest. Contact the ACUMEN research team on [email protected] or phone +61 7 3346 6788 if you have any questions.
Last Updated: 16 March, 2022 8:19 am