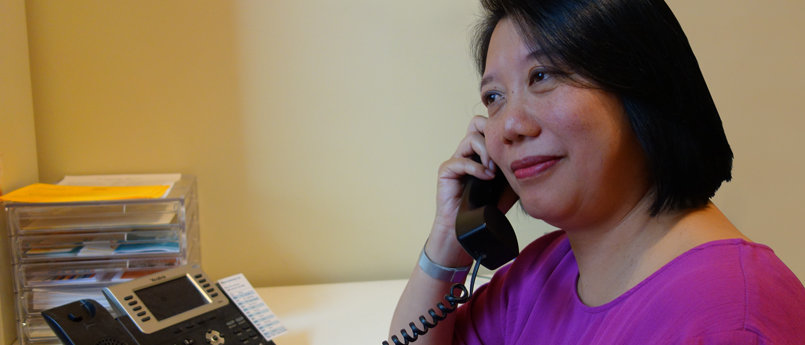 Call us, we are here to listen
We are still providing phone support during the coronavirus pandemic. Call us on 1300 781 500.
The phone line is staffed by trained Peer Support Volunteers and Counterpart staff during Resource Centre hours (Mon, Wed, Thur 10am–5pm)
Women, friends and family call us for a number of reasons. People call with questions about 'how can I help a colleague recently diagnosed?' to 'how do I fold a headscarf?'. No question is too big or too small. Our goal is to help you find the answers that will make your cancer journey easier, no matter what point you are at.
People can also call just to share their thoughts and feelings, to have someone on the other end to listen, who has been there and knows what it's like.